TTAV is experiencing heavy censorship on many social media channels since we've been targeted by the mainstream media sellouts, social media bullies, and political turncoats.  Be sure to get the TRUTH by subscribing to our email list.  It's free.

We've talked about vaccines extensively. And the truth about vaccines is that safety testing is almost non-existent, the manufacturers have way too much influence over regulation and policies, drugmakers can't be sued if their vaccines cause injury or death, and there's an active movement happening right now to introduce mandatory vaccinations across the globe.
And while we'll continue to bring you the latest information as it becomes available, today we want to focus on what you can do to protect your family. It's become increasingly hard to resist vaccinations; many schools require them for enrollment. Exemptions for religious, personal, and even medical reasons are disappearing, and the media's propaganda campaign, funded by Big Pharma, is creating an artificial crisis that's being used to impose vaccination requirements that are un-American and anti-freedom.
We've put together some important steps that you can take to protect your medical freedoms and stand up to a vaccine industry that generates billions in revenue each year. As always, we believe that the choice to vaccinate yourself or your children is yours and yours alone. We strive to bring you all of the information that you need to make the best decision for you – information that the pharmaceutical industry doesn't want you to know.
No matter your stance on vaccines or the choices you make, we strongly believe that our freedom to choose what we put into our bodies is in grave danger.
And we need your help!
Together, we are a powerful voice that can change the way these companies do business and send a message to our representatives that the status quo is no longer acceptable.
It's time to take action. You can start today by taking the steps outlined below. Be sure to bookmark this page, as we'll update it with any actions you can take to preserve your freedom.
#1. Stay Informed About Vaccine Safety
The first step in making the right decisions for your family and protecting your freedoms is to be informed. The decision is yours to make, but an overwhelming amount of misinformation and propaganda can make it difficult to discern the truth. There are many ways to stay informed and we recommend utilizing as many of them as possible.
The first is to find good research and literature on vaccine safety and efficacy. But figuring out which sources are reliable can be a challenge. Can we trust the CDC? What about major media outlets? Foreign health ministers? Our recommendation: follow the money. If you know what's motivating the information, you can more easily filter good information from bad information.
One way to do this is to look at advertising. When you read an article about vaccines, find out if there's any inherent bias in the publication. While most vaccine safety advocates don't receive funding from any groups with a financial interest in preventing vaccination, the same can't be said for most media outlets.
Pharmaceutical advertising makes up the bulk of most major media revenue, and if companies like Merck and Eli Lilly are paying the bills, you can be sure that the networks will choose their content carefully so as not to upset their biggest contributors. Money runs most of our media and public policy these days, and it extends beyond advertising.
We've talked at length about the conflicts of interest within the CDC, FDA, and other regulatory bodies. Even elected officials are subject to this influence. We've seen how the most staunch defenders of medical freedom can be silenced by the extremely well-financed medical mafia.
Look at Elijah Cummings, who has been battling the pharmaceutical industry the entire time he's been in public service. But after committing to an investigation into the claims of whistleblower and former senior scientist at the CDC Dr. William Thompson, he suddenly backpedaled, afraid that his involvement could cost him his career.
There's too much money in the vaccine industry, and mandatory inoculation would result in a guaranteed customer base of millions each year for manufacturers. When you read a statement by the CDC, or hear the call for mandatory vaccinations by your representatives, it's important that we ask:
"Is there any bias here?"
"Is the pharmaceutical industry influencing these people in any way?"
Even the most basic research will show that leaders in our regulatory bodies often have a background in pharma. And those who serve the interests of Big Pharma are often rewarded for their loyalty once they step down from public office.
Studies are also subject to bias, as they can be written and funded BY THE VERY COMPANIES WHOSE PRODUCTS ARE BEING EVALUATED.
We've seen how these major corporations will go to great lengths to influence the literature, often conducting studies themselves and having them published by a third party so that you, the consumer, don't know that the fox is guarding the proverbial henhouse.
There are many publications and vaccine safety advocates that are not beholden to the medical industrial complex nor any other entity with a financial interest in the use of or resistance to vaccines. We are one of them. Robert Kennedy Jr. is another.
Del Bigtree. Sayer Ji. Barbara Loe Fisher.
These are some of the heroes that are standing up to Big Pharma without any financial interest in what decisions you make for your family. They exist solely to provide information that has been hidden by the drug and vaccine industries.
Your family's safety and your freedom to choose what goes into your body are too important to let mega corporations write the narrative. Although many vaccine safety advocates are denounced as "quacks" and accused of spreading "misinformation," the information we share is sound. Check our sources and you'll find peer-reviewed research and other verifiable information about the evils of the vaccine industry.
#2. Open a Dialogue & Lead by Example
Vaccines are one of the most polarizing topics in America today. And like many political and medical topics, it has gotten to the point where rational discussion and open-mindedness are almost non-existent. Instead of standing on opposite sides of the aisle screaming and name-calling, it's important that we lead by example.
Learning to talk to neighbors, friends, school officials, doctors, and family members is absolutely essential to our mission. It's easy to write someone off the second they claim to be "pro-vaccines" or "anti-vaccines," but the truth is often more complex than a simple label. We've seen in the news and on social media how quickly the vaccine debate can devolve into something straight out of Lord of the Flies.
But we can do better.
In order for there to be open, respectful debate and conversation about vaccine safety and medical freedom, someone has to take the first step. We want to challenge each and every one of you to become ambassadors of civility. It's easy to find like-minded people to join you in the "fight" against those with different viewpoints, but all this accomplishes is to set each person even more firmly in their position.
When talking to others about vaccines, it's important to ask the right questions. Asking what led to their decision is a great place to start. We would be hypocrites if we demanded the right to medical freedom while simultaneously demanding that everyone make the same decisions as us. We respect the right of people who choose vaccinations as much as those who don't.
But we want to make sure everyone is informed.
It's hard to listen to anyone who thinks they know it all. It's harder still to listen to someone who is dismissive and belittles our opinions. Find ways to connect with others as fellow humans. Offer to share some literature or other sources of information without broadcasting an air of superiority.
The first steps to open communication are respect and understanding. Respect the decisions that others make and ask questions to understand why they've made them. Insulting people and acting as if you know better than they do is a surefire way to make sure they don't listen to you.
If we can lead the way in civility and understanding, we can effectively share information and ideas that can change minds and save lives.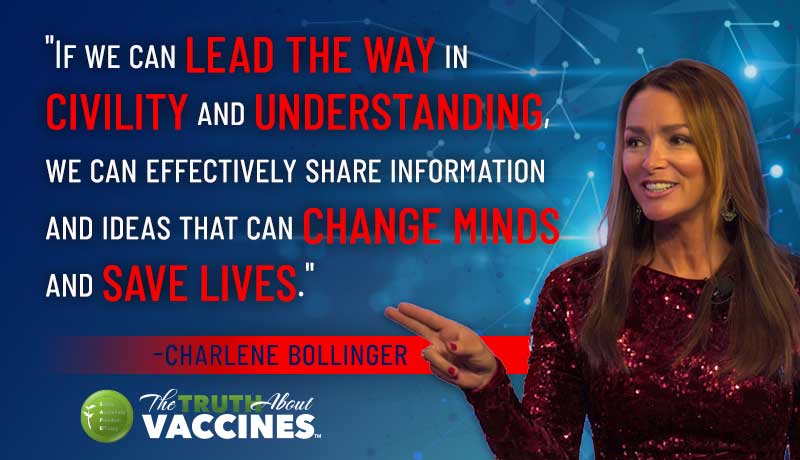 #3. Demand More from Your Representatives
We often forget that our representatives work for us. It's easy to blame politicians for their shortcomings, but we need to remember that we put them in positions of leadership. The financial influence of lobbyists is substantial in our government, but we can combat that influence effectively by being vocal and staying informed.
As we become more and more polarized, representatives must take more drastic positions to appeal to a large enough voting base. We need to send a message to state and federal lawmakers that they work for us. We put them in those positions, and we can remove them. This starts at the most local levels, where your representatives have the most impact on your daily lives.
And though it may seem like your voice won't make a difference, remember that thousands of voices lifted together can have a powerful effect. It's imperative that we communicate regularly with our elected officials. We need to stay informed on what they're doing while in office and remind them that failing to protect their constituents is a guaranteed way to be out of a job next election cycle.
There are a few great tools that we recommend to help keep yourself actively involved in local and federal policymaking:
The first is to find out who represents you. This information can be found on a few sites, including this one. The next is to keep track of what your representatives are doing. The National Vaccine Information Center (NVIC) is a great resource.
Founded by Barbara Loe Fisher, the NVIC provides a wealth of information that is easy to find and understand. Visit the NVIC for a full list of current and pending legislation regarding vaccines, listed by state, with links to more information about each bill.
Many of these new laws are passed through state and federal governments without the voters ever hearing about them. You can keep yourself informed by tracking each and every bill regarding vaccines as they're introduced.
The foundation of freedom is a well-informed electorate. It's absolutely essential that you stay informed on everything your representatives are doing, and which bills are working their way through the political pipeline. Once you know how your representatives are behaving and on what legislation they're working, it's time to become vocal.
Every elected official is accessible to their constituents. This doesn't mean you'll be able to get your senator on the phone, but you can send letters, emails, or leave a message with their staff. We recommend doing all three – and doing them regularly.
There are plenty of ways to get your message across, but we've put together a template letter that you can copy and use to communicate with your local officials.

#4. Demand Higher Vaccine Testing Standards
One of the biggest issues with vaccine safety is a lack of research. While most drugs spend months or even years in testing, vaccines can be approved in as little as a few days. There are no control groups, since each vaccine is tested against an older version of the same vaccine. And the side effects listed on the insert often contain all the same symptoms as the disease itself, making it impossible to prove efficacy.
What may be worse is that each vaccine is still considered to be in a clinical stage, as adverse reactions continue to be reported and tracked after the vaccine is introduced. Most product inserts for vaccines have the following warning:
Because clinical trials are conducted under widely varying conditions, adverse reaction rates observed in the clinical trials of a vaccine cannot be directly compared to rates in the clinical trials of another vaccine and may not reflect the rates observed in practice."
New vaccines are routinely tested against confirmed dangerous ones in order to arrive at what appear to be positive outcomes. Without a control group, these studies are incapable of accurately measuring the frequency and causal relationships of the vaccines they study.
Additionally, manufacturers in the U.S. are relieved of any liability for injury or death resulting from their products. Plaintiffs are not able to sue the manufacturer for damages but are instead required to go through the Vaccine Injury Compensation Program (VICP), in which victims end up suing their own government in a specially appointed court.
The lack of adequate studies makes it hard for plaintiffs to prove that vaccine manufacturers are at fault. And as long as the manufacturer isn't aware of any harmful effects, they retain immunity against legal action. This has resulted in a system in which it is in the company's best interest NOT to conduct thorough safety studies.
We need to demand a higher standard for these drugs. Safety testing needs to be commensurate with the rest of the pharmaceutical world, manufacturers need to be held liable for selling harmful, unsafe drugs to patients, and we need to get money out of the process.
Merck generated $1.8 billion in revenue last year from just the MMR vaccine. This is despite the fact that the number of unvaccinated children has nearly quadrupled in the last 20 years. There's just too much money to be made and it has a direct effect on public policy.
These companies often sponsor their own studies. They spend millions of dollars each year lobbying the government, and their relationship with leaders in our regulatory bodies is sickening. We need to demand that these companies be held accountable. We need to demand that our representatives stop taking money from the pharmaceutical companies, and that regulators not be allowed to take jobs with the very companies they're meant to regulate.
The National Vaccine Injury Compensation Program has paid out over $4 billion dollars to those injured by vaccines. This is despite the absurd rules of this "kangaroo court" that make it nearly impossible for victims to even have their case heard. Even here, we've seen how doctors' expert testimony has been twisted and misrepresented to benefit the manufacturers and deny compensation for victims.
This is not acceptable in a free society. Manufacturers need to run better safety studies with real control groups. They need to be accountable for the damage caused by their own products. And they need to stop waving money in the face of every politician, scientist, and regulator they can find. If we stop letting the inmates run the prison, we may see real change in the way vaccines are developed, tested, and approved.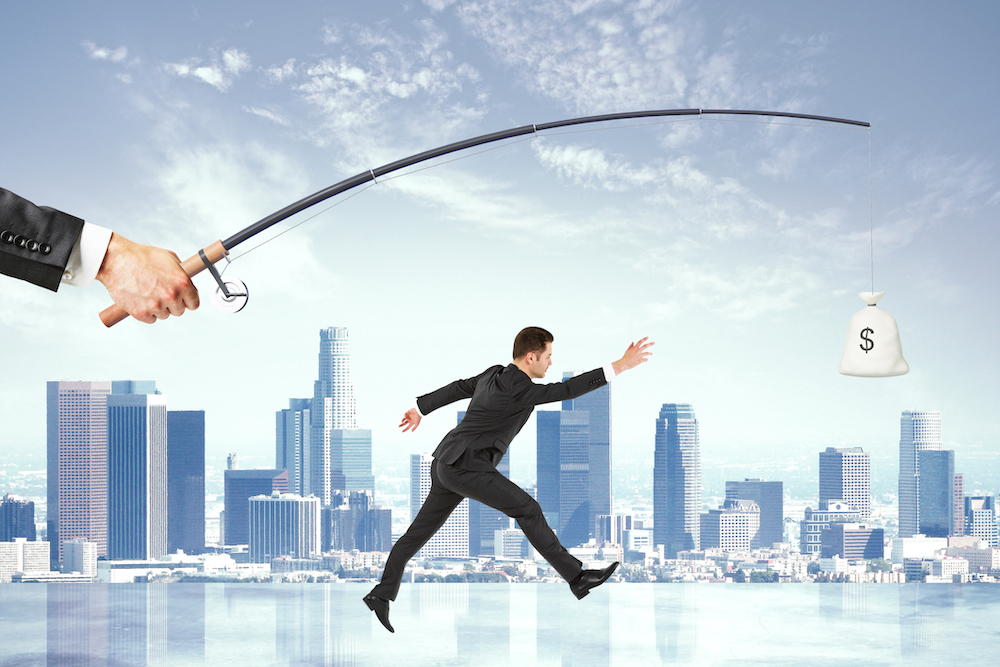 #5. Follow Your Conscience
Recently, I was speaking to members of my team here at TTAC/TTAV about all the latest moves to force vaccinations. People are being threatened with fines and even jail time for failing to vaccinate their children. Parents are being jailed and losing custody of their children for choosing to forgo the standard cancer treatment protocols. It's a terrifying time for freedom.
What I told my team is that, when faced with the choice between avoiding prison or protecting my family, I will always choose my family. My God-given conscience won't allow me to put my family in harm's way simply because some politician in the pocket of Big Pharma tells me to. And when it comes to medical decisions, you must trust your conscience.
My actions are based on what I believe is best for my family, and I've gone to great lengths to be as informed as possible when making those choices. I implore each one of you to do the same. Medical freedom is about choice, and only you can choose what's right for you and your family. We promise never to speak ill of anyone for exercising their freedom when it comes to medical care.
But we will continue to promote the truth for as long as we have breath.
When it comes to vaccines, chemotherapy, antibiotics, or agriculture, there is a lot that the industry would rather you not know. There is a war on truth happening right now, and our best defense is to stay informed. It's why we work so hard to bring you the information we do. The long days and late nights are worth it if we can help even one person avoid the Big Pharma lies that have impacted our family so severely.
When it comes to medical freedom, there is no tomorrow. The time to act is now. We are a greater majority than mainstream media outlets would have you believe, and it's time that we raise our voices together.
Come join us this October in Nashville for TTAC [LIVE] 2021 and learn from some of the most renowned health experts in the world and connect with other patriots! This conference has become the "gold standard" for people to learn what's actually happening RIGHT NOW in the world of natural health. And with the current state of the nation and how freedom and liberty literally hangs in the balance, it's time to make a difference!
Now, it's your turn. Don't delay!