TTAV is experiencing heavy censorship on many social media channels since we've been targeted by the mainstream media sellouts, social media bullies, and political turncoats.  Be sure to get the TRUTH by subscribing to our email list.  It's free.

On Tuesday, January 10, 2017, President-elect Donald Trump met with Robert F. Kennedy Jr. in New York. According to incoming White House Press Secretary Sean Spicer, the two discussed "the issues pertaining to vaccines and immunizations."
Over the past couple of decades, Kennedy has been very vocal in his efforts to make sure that vaccines are as safe as possible and that the scientific research is sound.
Kennedy, the eldest son of Senator Robert Kennedy and nephew of President John F. Kennedy, told reporters that President-elect Trump had asked him to chair a commission on "vaccination safety and scientific integrity."
After the meeting, Kennedy told reporters, "President-elect Trump has some doubts about the current vaccine policy, and he has questions about it. His opinion doesn't matter but the science does matter, and we ought to be reading the science, and we ought to be debating the science. And that everybody ought to be able to be assured that the vaccines that we have — he's very pro-vaccine, as am I — but they're as safe as they possibly can be."
Here at TTAC, we agree that science is what matters when it comes to vaccines and the safety of our children, and wholeheartedly support RFK to be chairman of the "Vaccine Safety and Scientific Integrity" commission.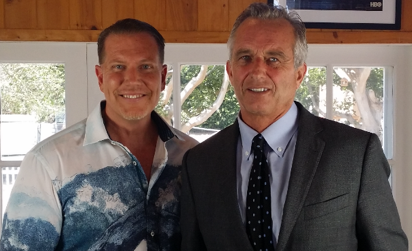 President-elect Trump, thanks for having the courage to tackle this issue and not making the health of our children a political decision. It's nice to see people from both sides of the aisle coming together for the health of our children.  #RFKCommission  #ScientificIntegrity  #VaxSafety
P.S. I had the privilege of interviewing Bobby Kennedy in September and that interview will be included in our upcoming docu-series, The Truth About Vaccines™, to be released in April. Stay tuned…