TTAV is experiencing heavy censorship on many social media channels since we've been targeted by the mainstream media sellouts, social media bullies, and political turncoats.  Be sure to get the TRUTH by subscribing to our email list.  It's free.

As the world has continued to spiral into an Orwellian nightmare, it seems that we've missed some pretty major changes. According to archive searches, the Merriam-Webster dictionary changed the definition of a vaccine sometime back in January. On January 18th, the definition was the same as it has been for decades: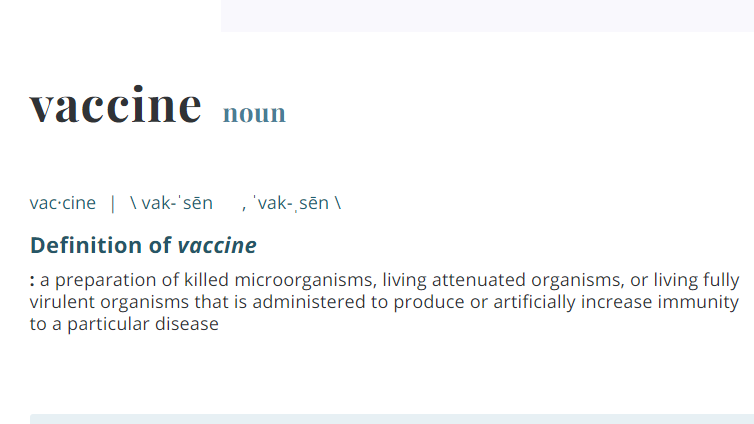 But by January 26th, that definition was soon changed in a way that seems conveniently tailored to lend credibility to the new COVID jabs: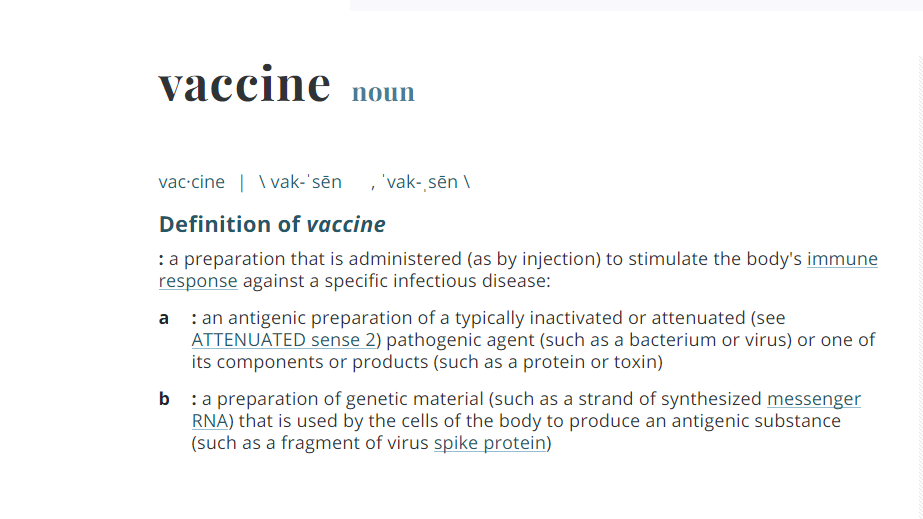 Completely changing the definition of the word to eliminate references to immunity and add "genetic material" seems like a drastic and sneaky way to change the narrative leading up to unprecedented (and unlawful) vaccine mandates.
Check out the video below to learn more.

Ty and Charlene have been on this mission together to reach as many people around the world with the truth that saves lives as they can, and
they need your help!
As you know, they are being censored with many other truth tellers.Please support their mission by
sharing this article
! Next, you can support them by going to
www.thetruthaboutcancer.com
and
signing up
for their FREE Newsletter!Also,
join Ty & Charlene
on Alt Social Media platforms where the TRUTH is allowed and join the discussion there!
Follow, Subscribe, & SHARE: